headtorch,
NEW DIRECTION TACKLE | H10 Headtorch
2022-02-15

We have now reached that time of year where the daytime hours are becoming ever increasingly shorter as we transition into the winter months. As a result, anglers who continue to fish through the long dark nights will know that thanks to our biology we need a helping hand to see! Having a reliable headtorch in the armoury is of high importance so we can regularly carry out the multitude of tasks during a session such a cooking, tying rigs or reading. You will find that New Direction's H10 Headtorch takes things more than one step further, seeing a number of innovative features being implemented into its latest creation.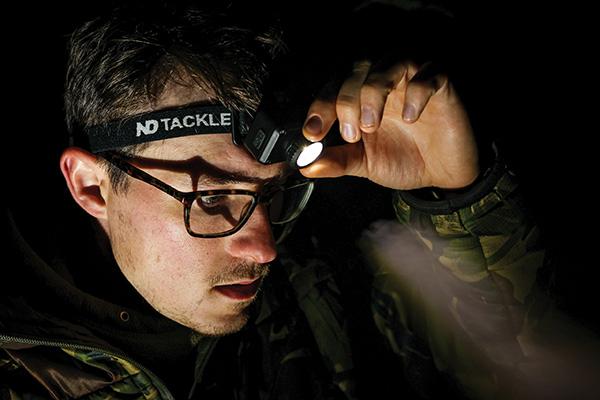 Improving on its previous release, New Direction has taken feedback and made significant improvements while also keeping the super-bright red LED light from the H9. The H10 also boasts the addition of a UV light, making for a total of three colours including the bright white lighting option. The UV light is unique yet serves a functional purpose, helping to locate UV products such as baiting tools, which can be difficult to locate at the best of times! Operation of the headtorch has been kept simple with just two buttons installed into the top of the body, where one button powers the light on or off and changes lighting modes and the second will dim it if required.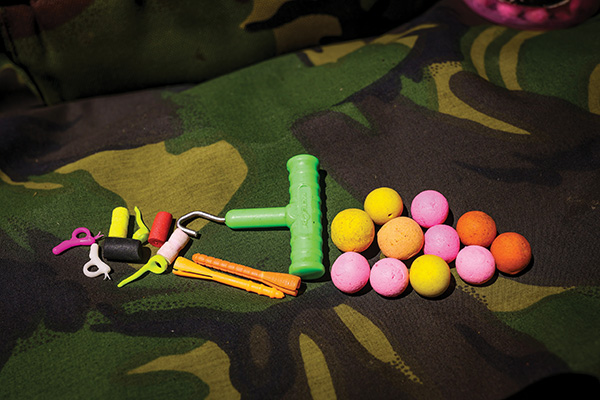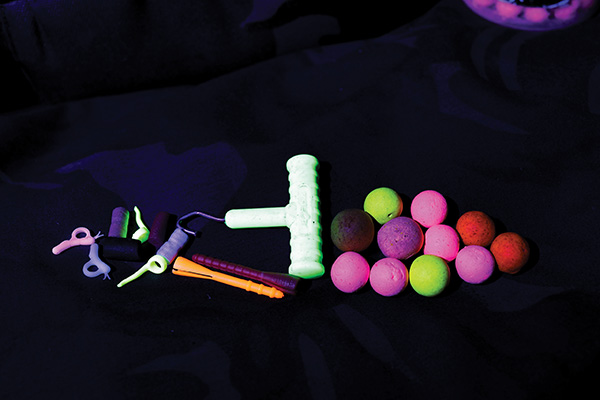 Manual control of the light's beam is also possible by adjusting the wheel on the base of the light source to focus on a chosen area. By using one of the best lenses on the market New Direction has created a tool that helps the angler to pick out subjects that many have struggled to see in darkness before. There is also full angle adjustment to prevent any possible neck ache or straining during use. The clever part of the H10's design is that it always works in wireless. This means that New Direction's new headtorch is fully compatible with its own wireless bite alarms and Smart Band.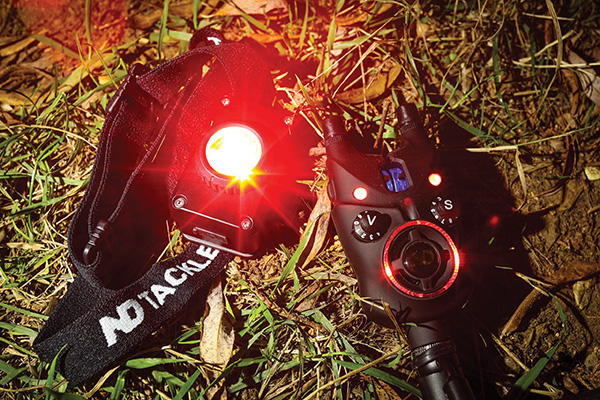 A signalled bite on your alarms will instantaneously turn the headtorch on, proving to be an appreciated aid especially when manoeuvring in the middle of the night. With the Smart Band secured on your wrist you have the ability to turn the light on and off without needing to reach for the unit itself. The H10 Headtorch is rechargeable through USB, is magnetic and comes with a very handy additional metal plate which can be used to fix on to shelters. There is also the option should you so desire to easily turn this special little light into a fantastic bivvy lamp. This really is the complete package!