boat bag, carry bag
It is A New Universal Bait Boat Bag From ND
2022-02-06

BAIT BOAT OWNERS will tell you: nothing is as accurate as a remote-controlled boat. But that precision does come at a price. In any currency, boats aren't cheap, so they need looking after. New Direction think they've created the ultimate doughy embrace for your beloved electric cargo ship and we can't disagree. It's packed with padding, and pockets are plentiful for stowing away all your charges, handsets and solar panels. Here's everything you need to know…

1. Designed for Boat2 and more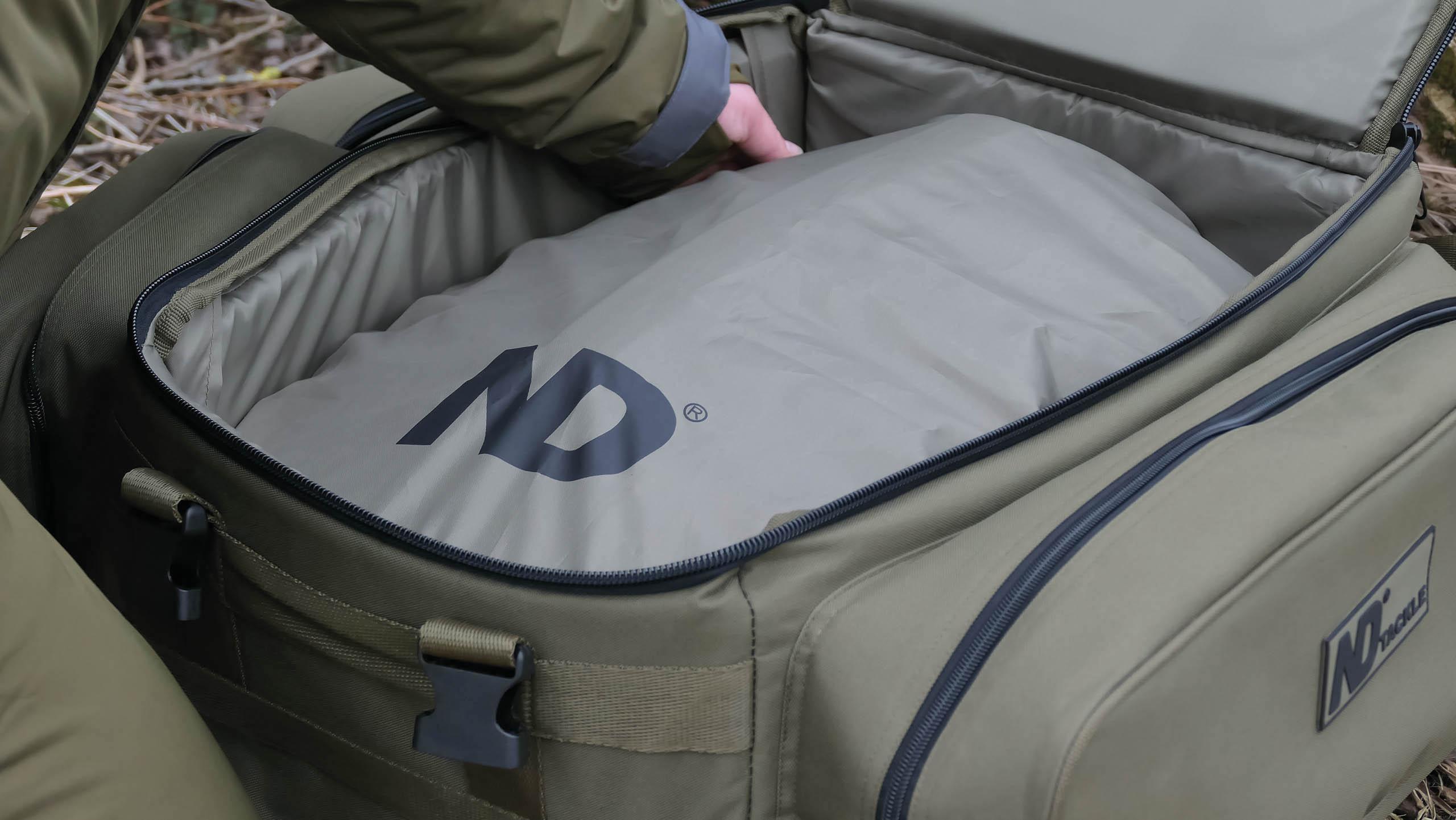 This bag has been designed with New Direction's most recent remote-controlled vessel in mind. The Boat2 fits perfectly in the main compartment of this piece of luggage, but because the Boat2 is also of a similar shape and size to other popular bait boats on the market, this bag will also house plenty of other manufacturers' miniature ships.
2. Padding and protection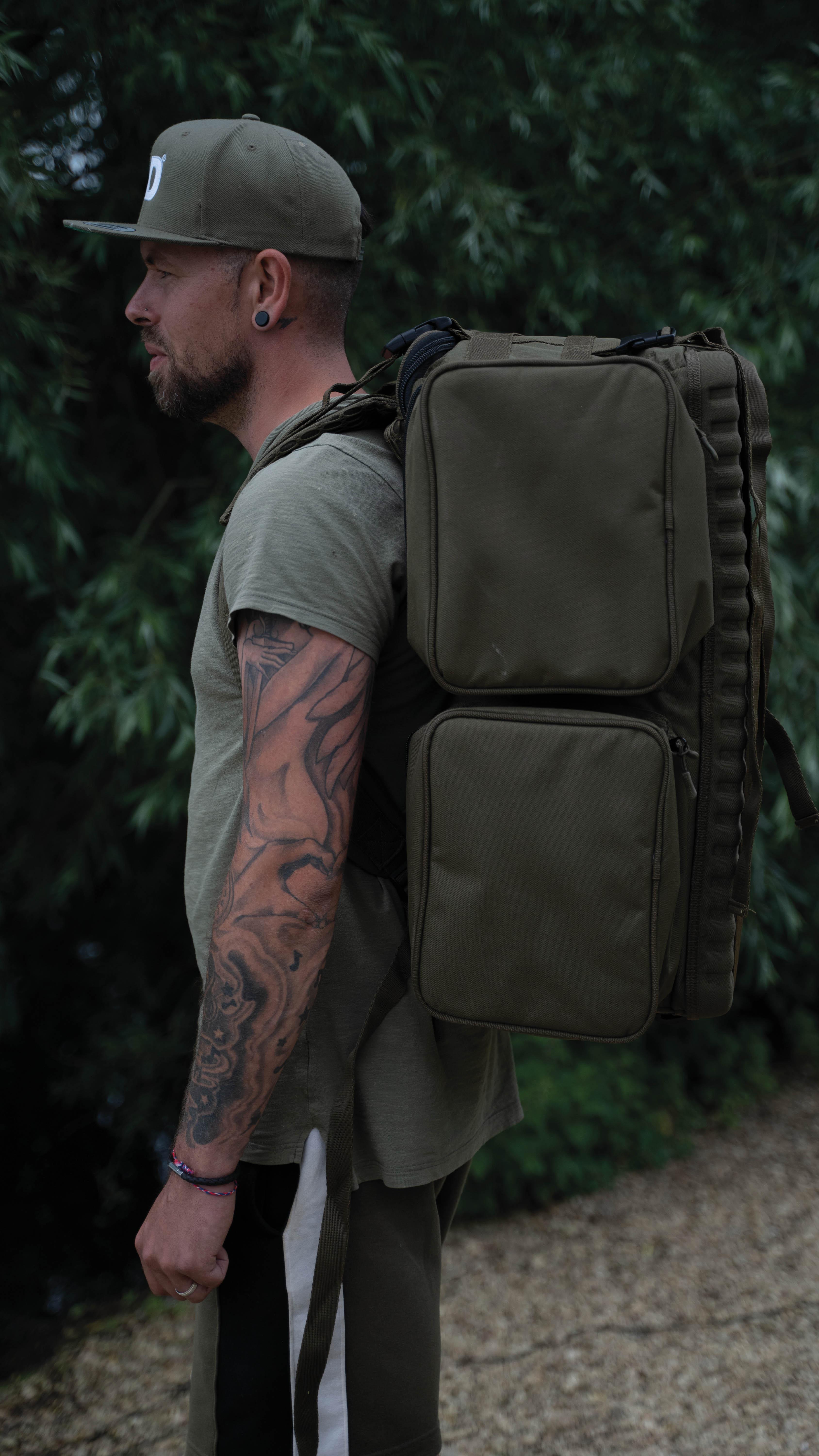 The underside of this backpack-cum-carryall is thick with protective EVA and fringed with ridges for a surefooted and stable resting place on sloping or uneven banks. There's even an embossed ND Tackle logo on there for good measure. The bag can also rest upright on one end where there are four spiked patches at each corner for grip.
3. Backpack fitting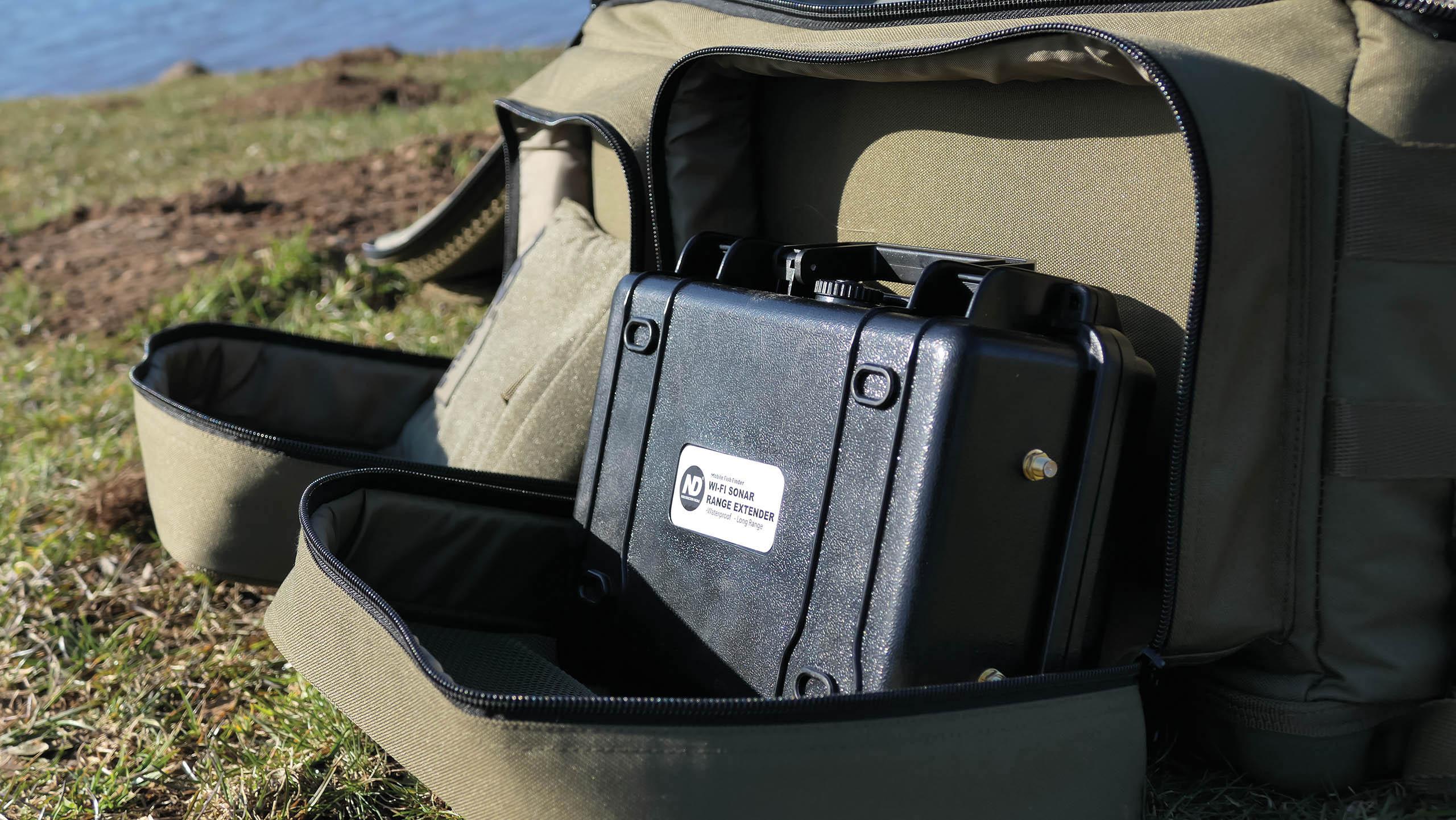 There are generously padded shoulder straps for comfort if you wish to take this bag away from its natural home on a barrow and hoist it onto your back. Padded supports covered in breathable fabric on the back bag also help to distribute the load without pain or fatigue over long schleps to your swim.
4. External pockets
There are three spacious zip-up pockets on the outside of this bag. Two down one flank and a larger single pouch down the other. These have been designed to perfectly accommodate the Boat2's range of accessories including the Wi-Fi Sonar Range Extender, mounting Tripod and the remote control itself.
5. Other goodies
This bag, which is priced at £119 and is available at Amazon, comes with a protective cover for your bait boat and also a soft cover for a tablet device which can be used as a controller or sonar screen on some makes of bait boat, including ND's very own Boat2.
New Directions Clever Boat2
Steered and operated by a single-handed controller (if you've used a Nintendo Wii you'll be familiar with it!), this thoroughly modern bait boat can hold an impressive 3kg of bait split evenly over two independently triggered hoppers. In addition to dumping big payloads, the Boat2 can also be a subtle tool. There's a hook-release mechanism at the rear that can hold your rig to be dropped just off the baited spot if required. A full charge should last four to five hours thanks to the single 14.8V li-ion battery which slots into the centre of the boat for even weight distribution. A pair of front headlights and a pair of red taillights completes the package. It retails for £499 but can be electronically upgraded via an app to gain an autopilot system with GPS-stored hotspots.