BITE ALARM,Fishing Tackle
RING THE ALARME
2022-02-14

NOW FIRMLY ESTABLISHED on the carp scene, New Direction Tackle - or ND as they more commonly referred to - are on a mission to adapt modern technology for the angling market. In a sport that is sometimes guilty of fearing change, ND aren't afraid to push things forward, as perfectly proven with their brand-new K9s…

YOUR BIG QUESTIONS Hang on, haven't I seen these before? Yes and no! Back in 2015, New Direction came to the UK with the original K9 alarms, but these are the new K9 versions and things have moved on a lot since the earlier product.

What should I be looking at here? Beyond the sleek case, which remains unchanged from the original K9 and has individual weather sealing on the body, dials and battery compartment, there's plenty going on. There's a 'halo' ambient light around the speaker, which can be set to one of five different colours on each alarm. You also get removable illuminated snag ears, which can again be set to emit a constant glow. The alarm itself operates on a roller wheel system, and that roller wheel also illuminates when in use and differentiates between a dropback and forward take.

Wow! That sounds epic. Are there any other improvements over the first generation of K9? Battery life has been vastly improved. These new heads now run on a pair of widely available CR2 batteries offering 500hrs of standby time. The mini receiver also takes two CR2s and has the same standby time.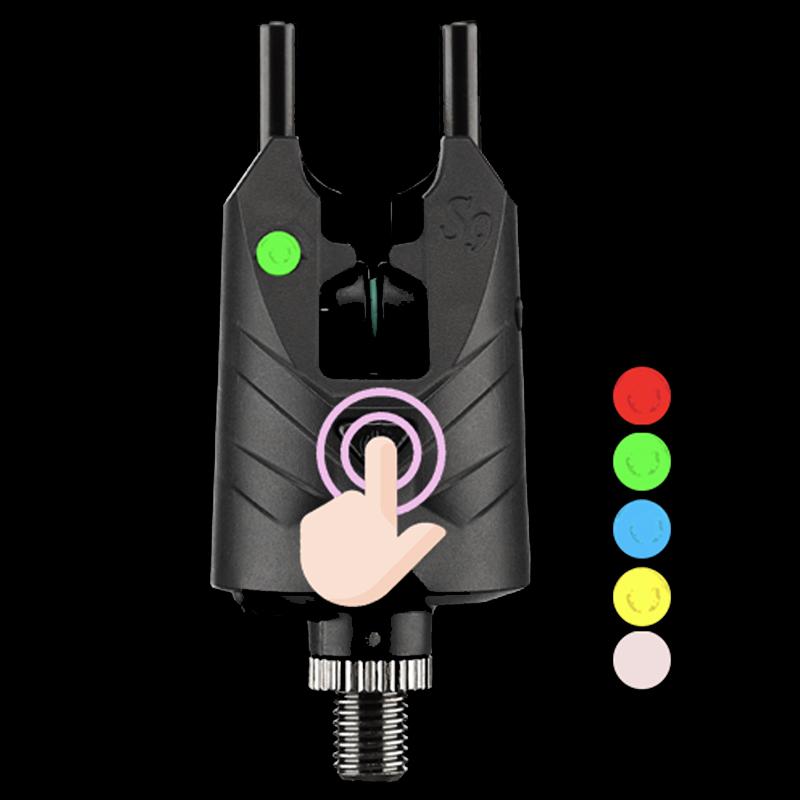 Tell me more about the receiver… It's equally stylish and compact, and can be paired very easily with up to five heads. It features a large screen displaying all sorts of information including battery life, date and time and even how far your line has travelled during a bite! It also has a range-test function and a multi-function button for cycling through your options.
Impressive, but isn't this just another bite alarm? ND are firm believers in Bluetooth technology which means, unlike other alarms on the market, you can use your mobile phone as a receiver for these heads. In fact, the dedicated New Direction Tackle app on your phone can change the alarms' settings remotely and tell you how much battery life each one of them has. There's also a huge range of compatible devices which link to these alarms, including a headtorch, Bivvy light and wrist band.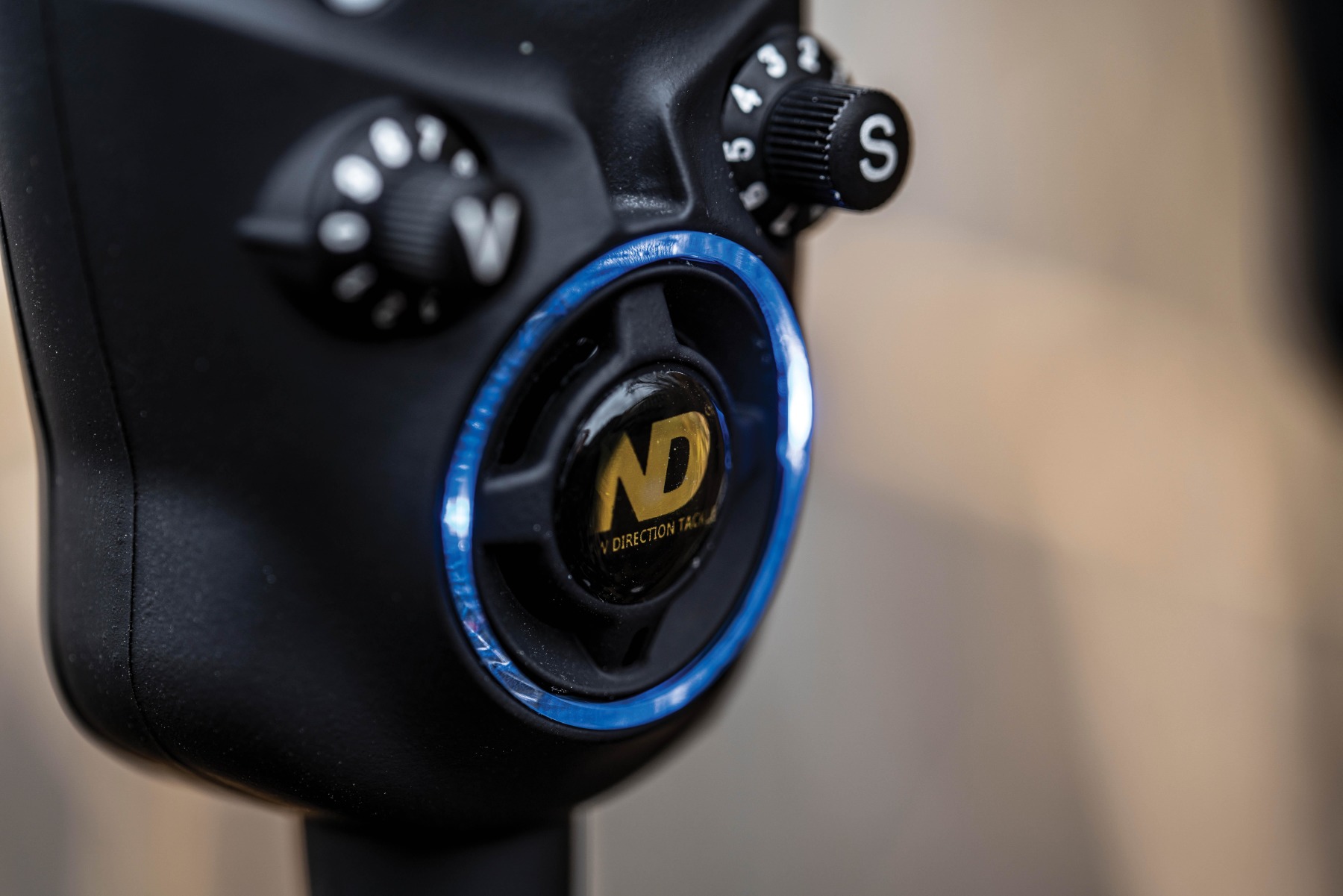 These alarms are insane! What sort of adjustability is there? The dials on the front control the volume and sensitivity and both offer 10 different settings. There's also a handy 30-second mute mode - operating by a simple button on the side of the alarms - which is perfect for use when setting your bobbins. There are also five different LED colours which can be cycled through on each alarm: red, yellow, blue, white and green. The mini receiver allows you to adjust volume, tone, sensitivity and the night light remotely.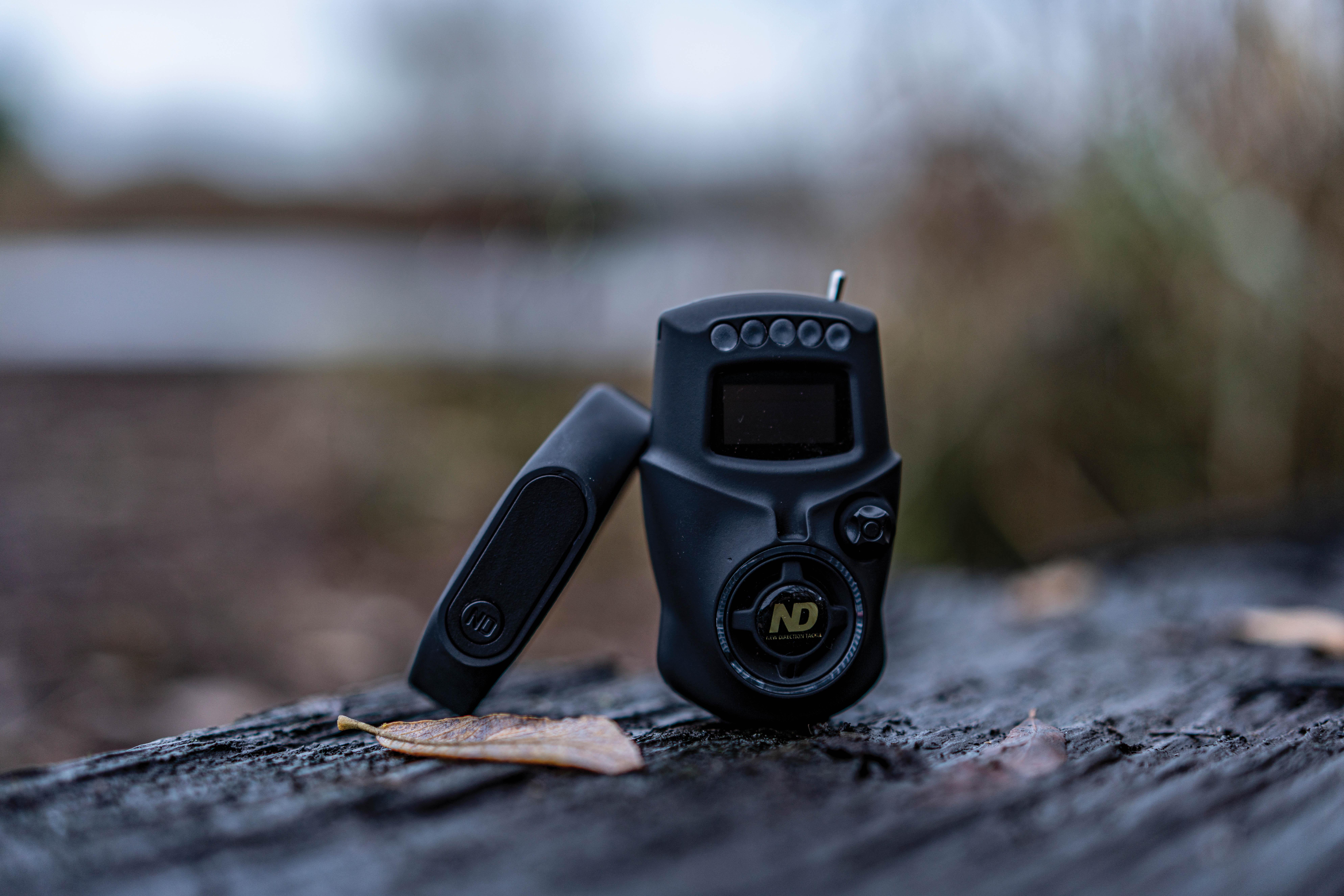 I'm sold! On that note, what options do I have for purchasing them? The K9s alarms come in a two-, three- or four-rod presentation case with the receiver included. The alarms come with protective face coverings and the receiver is supplied with a lanyard. Individual alarm heads can also be bought. The two-rod kit costs £149 and the three-rod is just £199.