COLLAPSIBLE HALO BUCKET,Fishing Tackle
IMPROVE YOUR BAITING AND ACCURACY
2022-02-08

1. Halo bucket (RGB) Welded perspective PVC construction with illuminable RGB led is at the bottom of the Bucket. Perfect for checking those all-important rigs in the night.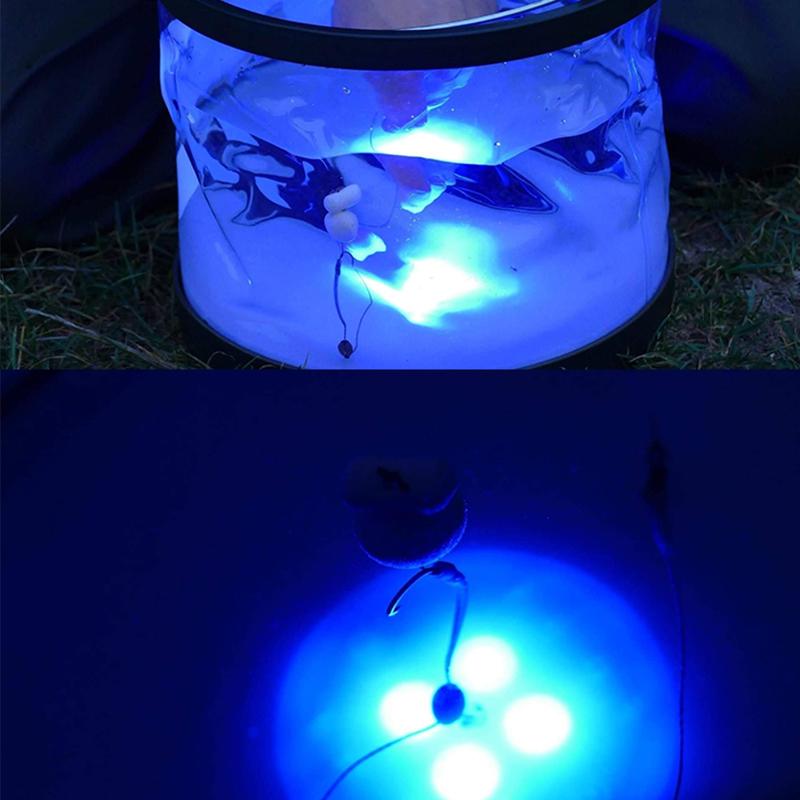 2. Easy storage Designed to be folded away and ready for use in an instant. Package size: 26 * 26 * 8CM; Extended dimensions: 26 * 26 * 21CM; 7 litre capacity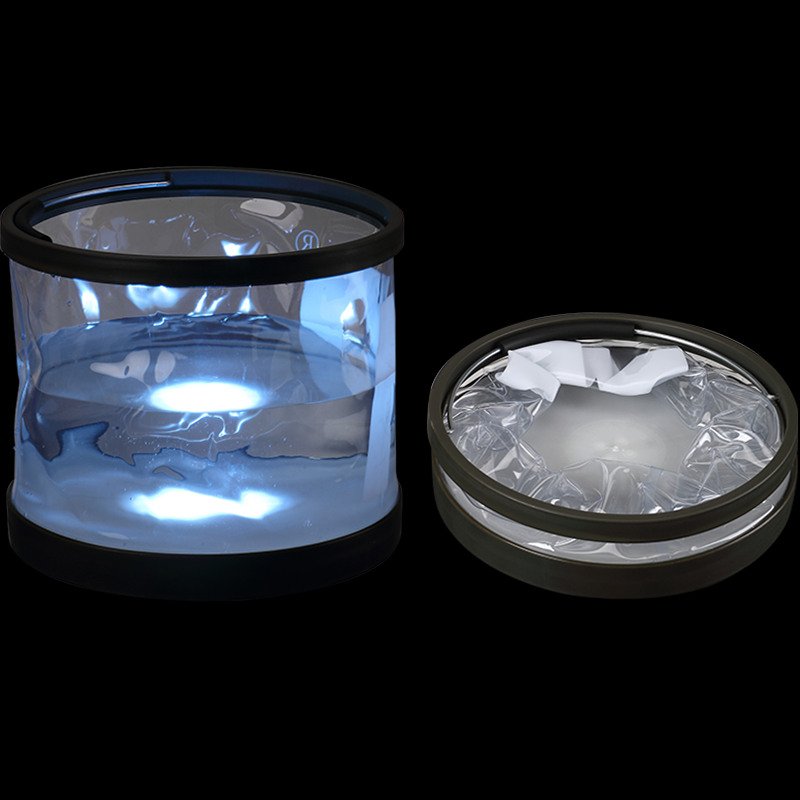 3. Multi purpose It can also be used as a wash basin, storage bucket, bait bowl.
4. Rigid top and bottom ring Two Ring design for stable pouring.
5. Wireless remote The smooth brightness control function offers a user-friendly variable glow that can be adjusted using the integral multi-function but on or included wirele.