Bivvy Light,Fishing Tackle
Next Level Bivvy Table & Light From ND Tackle
2022-02-06

It's all about connectivity with this new light and table from New Direction Tackle. Here are our 5 big takeaways from a recent session trialling both of them…

1. Ideal size

This sturdy bivvy table has long legs and large articulating mudfeet for a planted feel and plenty of adjustability. The legs can rise to a height of 40cm, while the tabletop is 47cm long by 31cm wide.

2. Different slots

That table tops individual functions and compartments are the key selling points here. There's a cup holder to avoid drinks from tipping over and a clever flexible mounting point for ND's Smart Bivvy light (more on that shortly) offering perfect close-up illumination for nocturnal rig tying. There's also a groove for holding your phone or tablet upright for hands-free viewing.

3. Magnetic attraction

One of the smaller compartments on the face of the

bivvy table

is magnetic, which is a really great idea. It's the perfect repository for hooks or fiddly things that are prone to getting lost, like rig rings and swivels. It can also help keep pre-tied rigs tidy and ready to be called upon when needed.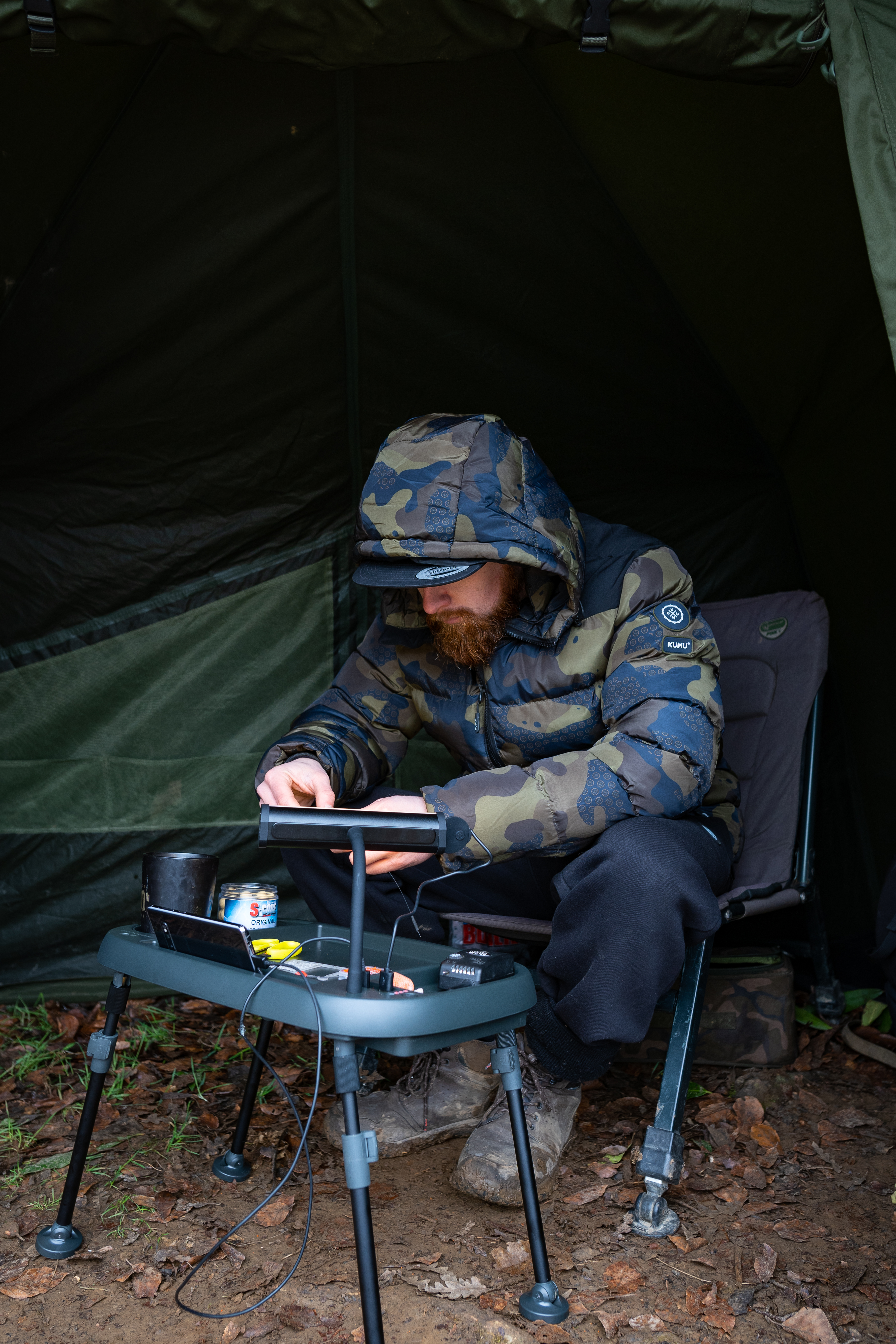 4. Power potential
An ND Powerbank, sold separately, can be attached to the table, feeding power through the integrated USB sockets to your phone or other devices. This is a neat solution that keeps cabling and clutter down to an absolute minimum.
5. ND Bivvy Light
With the supplied magnetic plate this Bivvy light easily fixes in place anywhere on your bivvy and offers a rechargeable light source. It can also be paired with ND's alarms to shine when you get a take. It's waterproof, can be controlled by ND's app and used as a charger itself with a USB output.
Bivvy Table £49.90
Bivvy Light Pro £49.00